DeInstitutionalized managing partners Christopher Ray and Gerald Webb will be returning to San Diego ComicCon for the third consecutive year to helm a panel on Independent filmmaking and web series.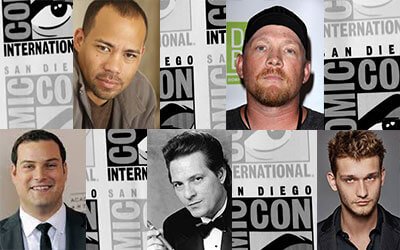 They will be joined by their long time mentor/collaborator, director, writer and producer Fred Olen Ray, actors Cody Saintgnue (Teen Wolf) and Max Adler (The Flash, Glee, Switched at Birth).
The panel is sponsored by Final Draft screen writing software. We will be giving away limited copies of Final Draft 10 to some lucky panel attendees after the panel's Q&A session. A ComicCon 2018 badge will be required for entry.
Date: Friday, July 20th
Location: Marriott Grand Ballrooms 3 & 4
Time: 3:50pm – 4:50pm
Click below for more info and to add the panel to your ComicCon personalized schedule:
Independent Filmmaking for Low-Budget Features and Web Series Sign up or log in to save this to your schedule and see who's attending! 1: Programs, CCI-IFF and Film School, Marriott Programs, Movies, Seminars and Workshops, Documentary | 4: CCI-IFF, CCI-IFF and Film School, Marriott Programs, Movies, Seminars and Workshops, Documentary